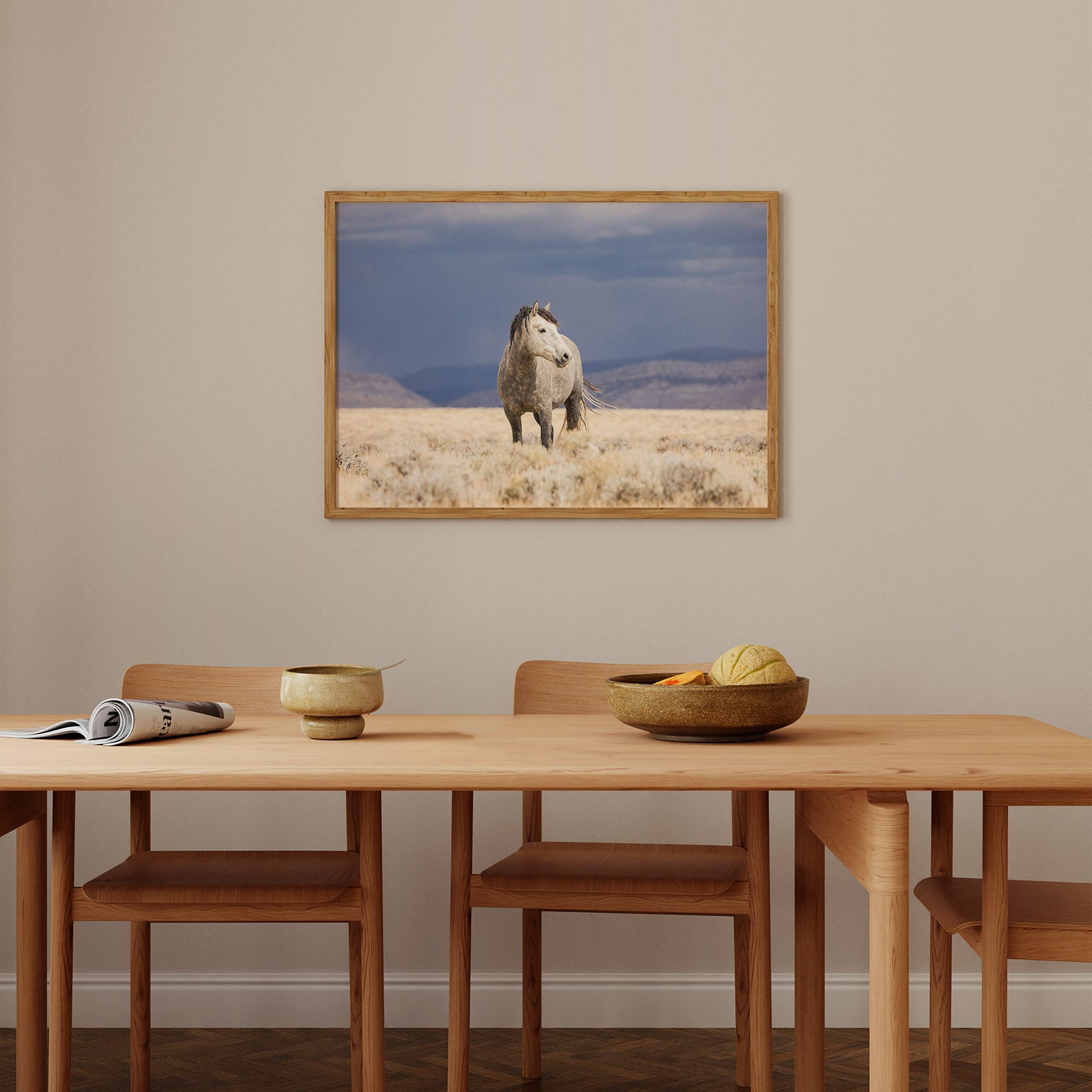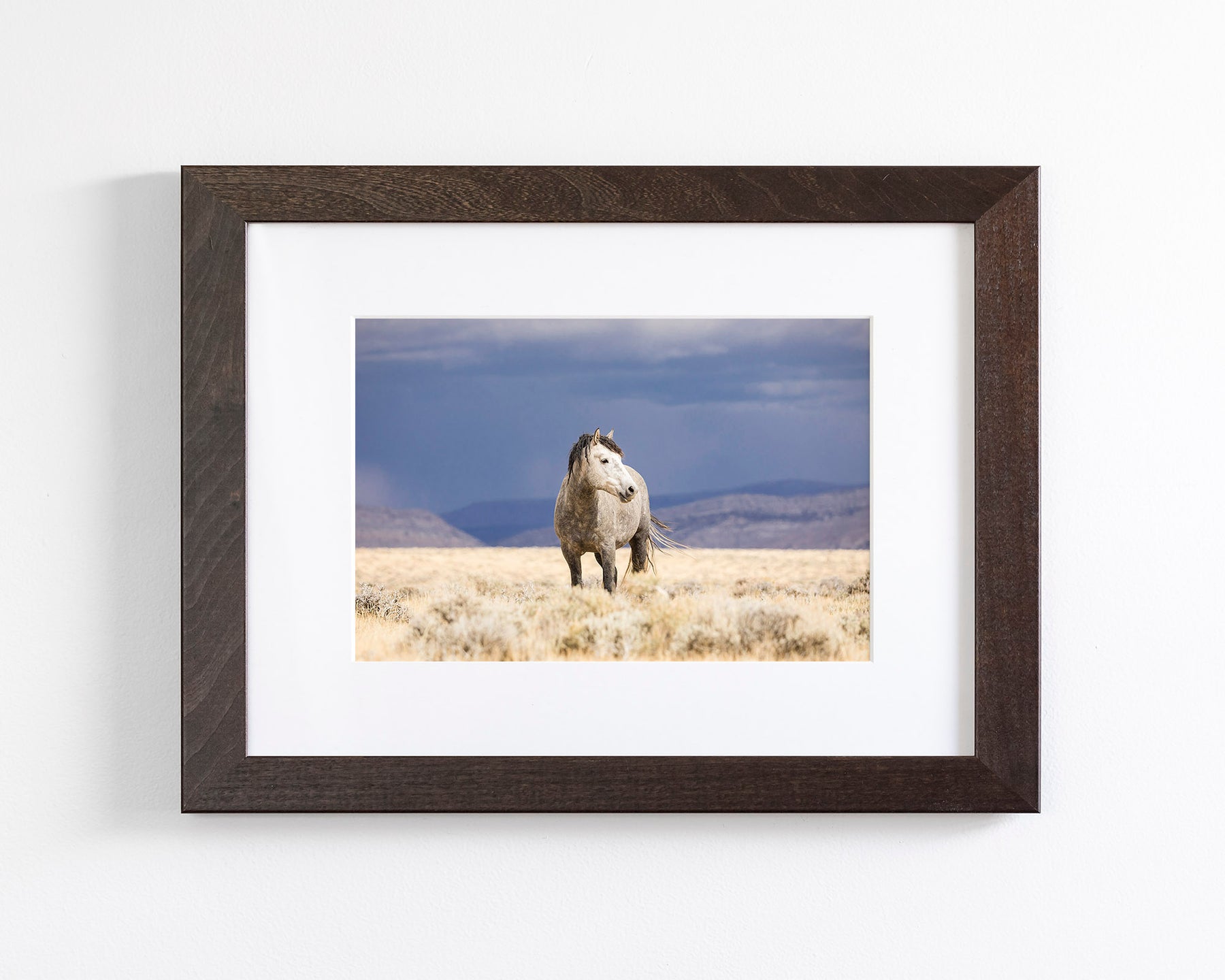 Sunshower, Wild Horse Photograph
Like
the panoramic vistas and dynamic wild horses, the weather itself often vies for attention in
S
outhwest Wyoming. That was the case on this September morning in Salt Wells Creek. In the distance, deep blue rain clouds traveled across the land, becoming darker and more vibrant by the minute. Meanwhile, a few miles away we basked in the glow of the early morning sun. As a photographer, you hope for rare lighting conditions
like
this.
I was even luckier to come across one of my favorite horses that morning. Standing front and center is the dapple gray lead stallion with his head of tightly-wound black curls. This stallion, while small in stature, does alright due to his muscular and capable build. Through multiple encounters, I have found him to be good natured and high spirited. In this image he is keeping a watchful eye on his harem who are resting just slightly off-camera.
As with anything of beauty, the moment was fleeting. Within a few minutes the storm had engulfed us;
,
the world turning a flat gray as the rain poured down. The horses moved to higher ground as I quickly packed up my equipment to leave before the wet, sandy roads turned hazardous.
It was a beautiful moment to experience. Looking back at this image now, I can still feel the charge of the atmosphere and the strength of his presence.
Horizontal (landscape) image
Color Photograph
Maximum size is 30x45
Wild Horse- Stallion- Wyoming (2022) 
Printed at a professional imaging lab on archival paper with a matte finish.
Fade-resistant for 100+ years (if kept out of direct sunlight)
Photos are shipped in waterproof and bend-resistant packaging.
Damage in Transit
All packages are insured for safe arrival and will be reprinted and replaced should a print be damaged during transit. Please contact me in the rare case this occurs, include a photo of the damage, and a new one will arrive asap.
Return Policy
Please choose carefully as there are no returns or exchanges. If you have an issue with your order please reach out and we will work to resolve it.
Framed photographs will be slightly larger than prints on their own, especially when selecting to include a mat. Please refer to the tables below for the final dimensions.