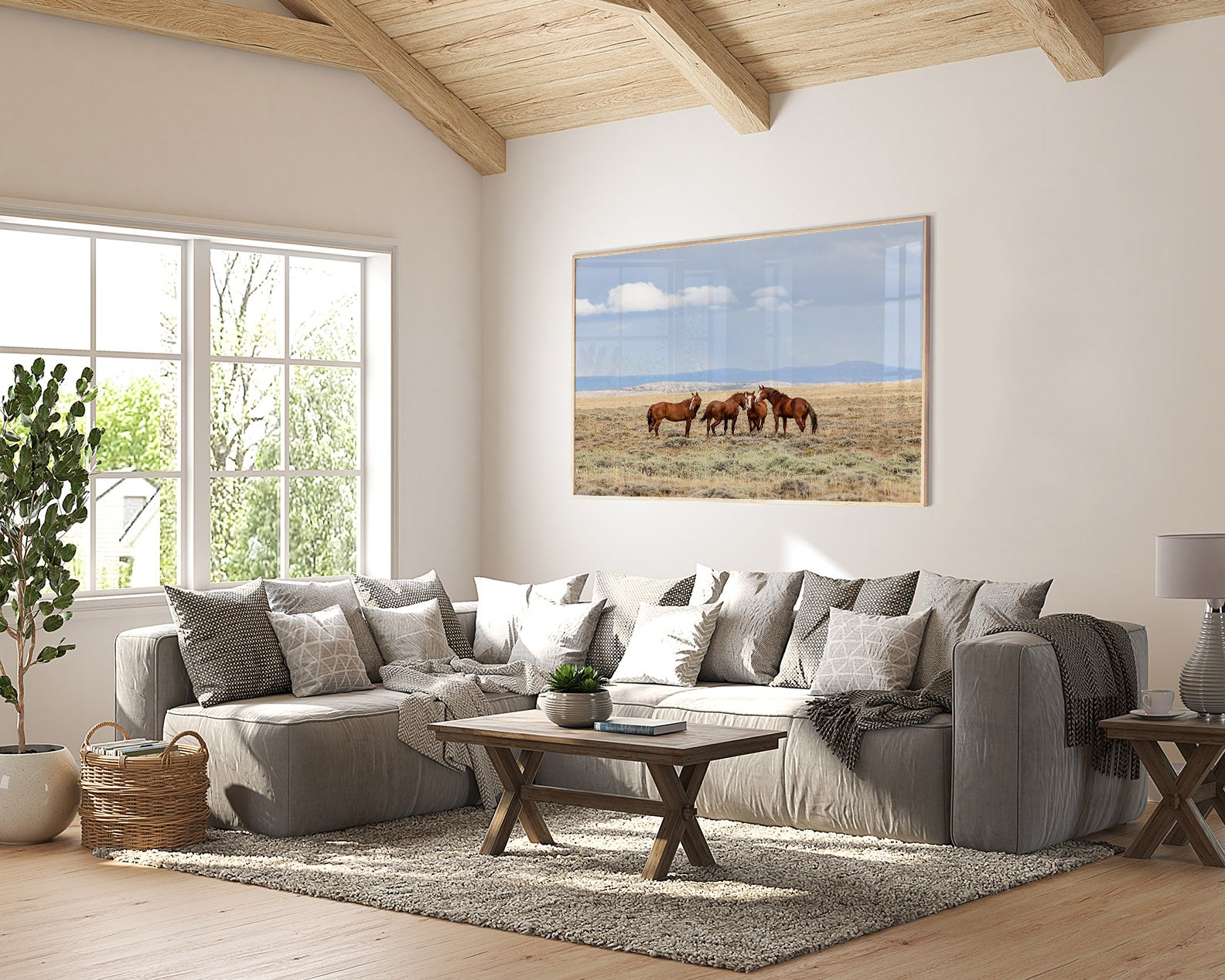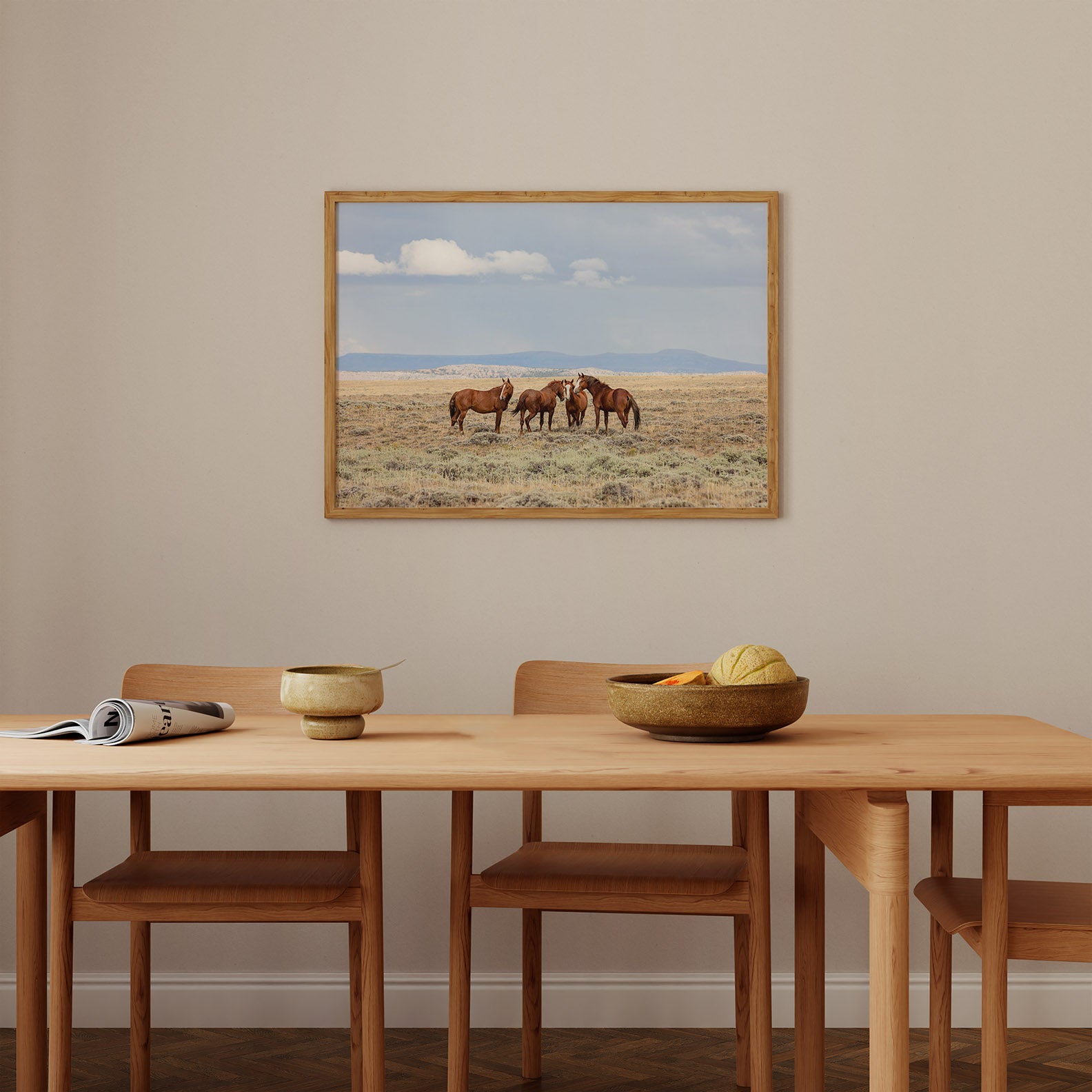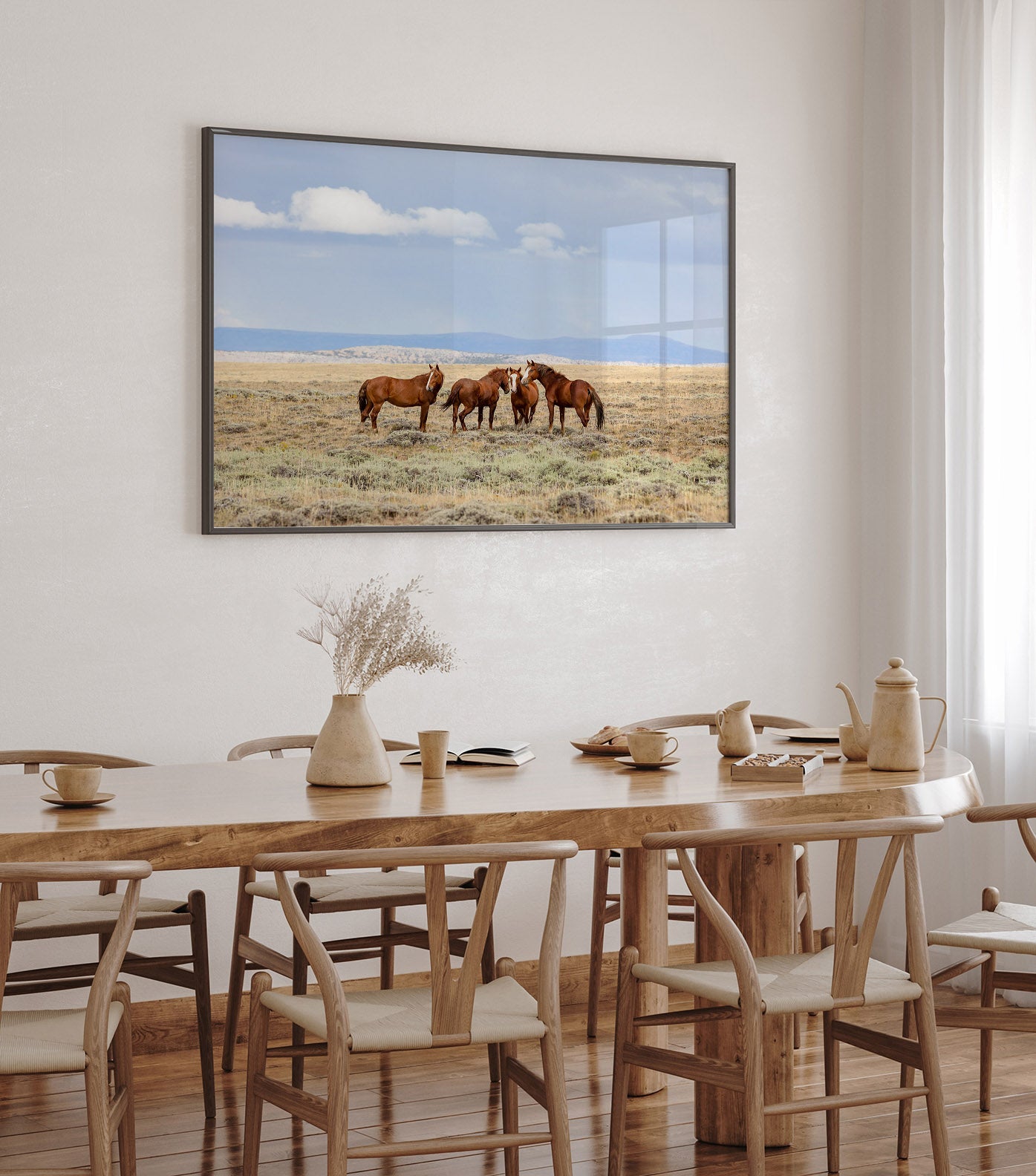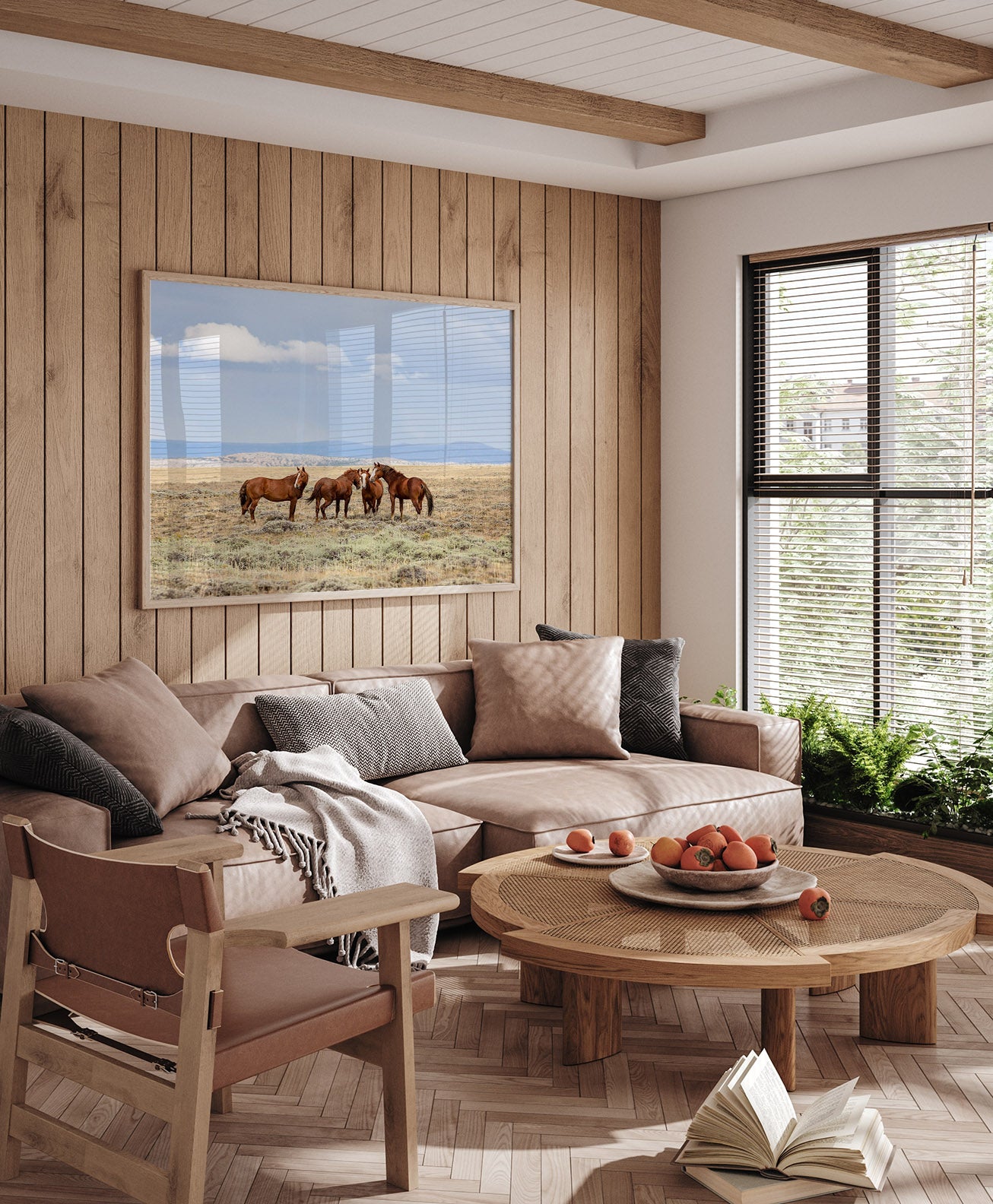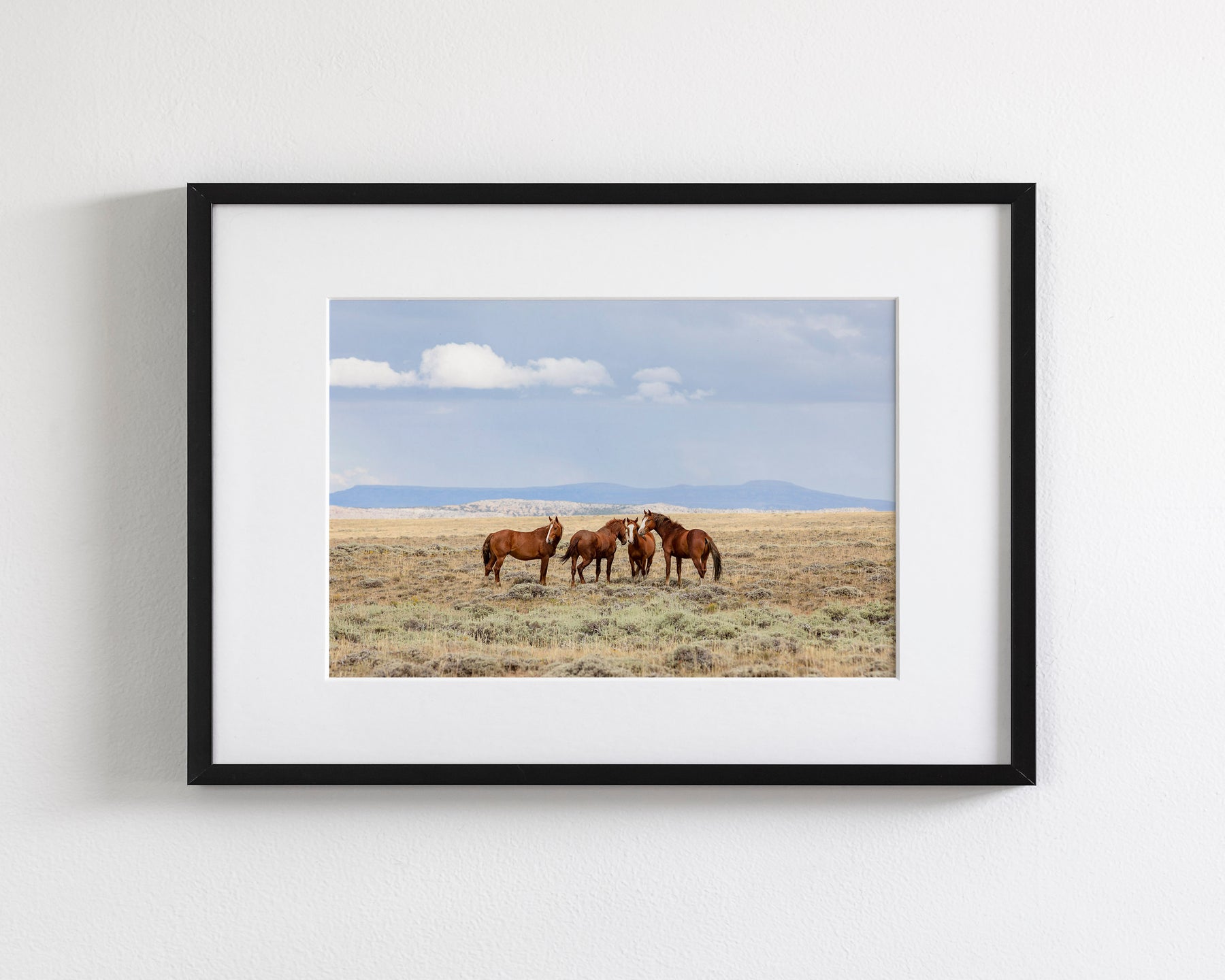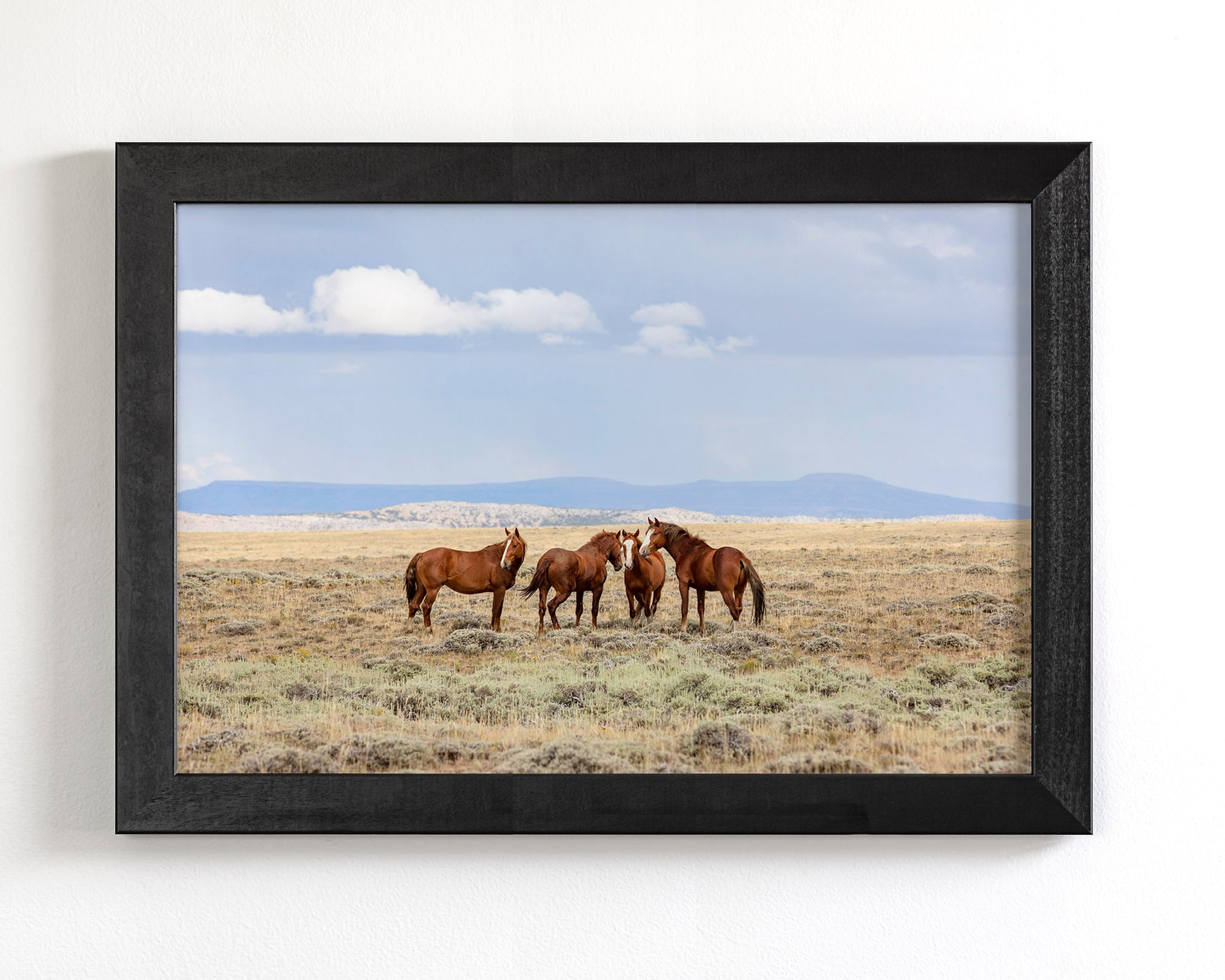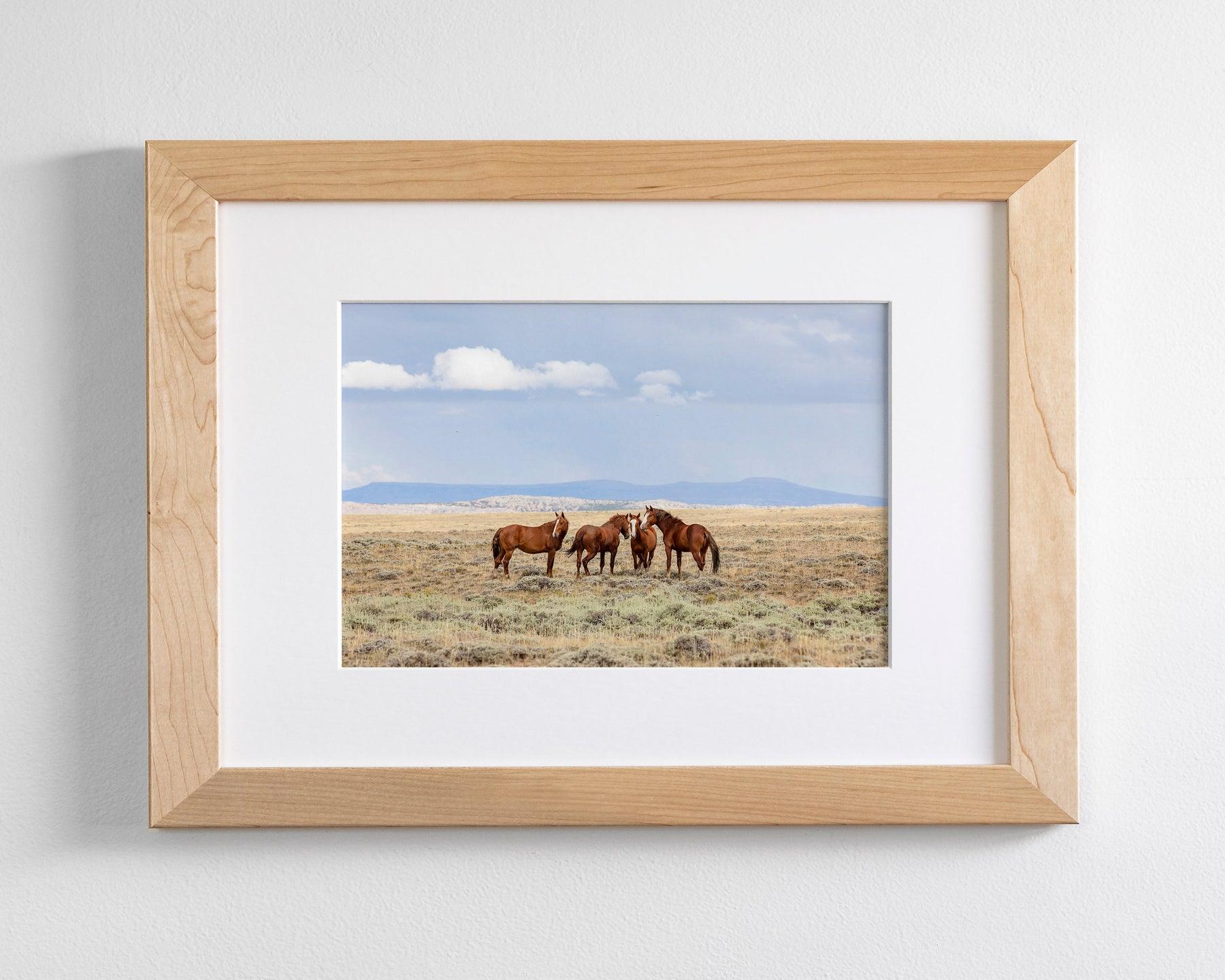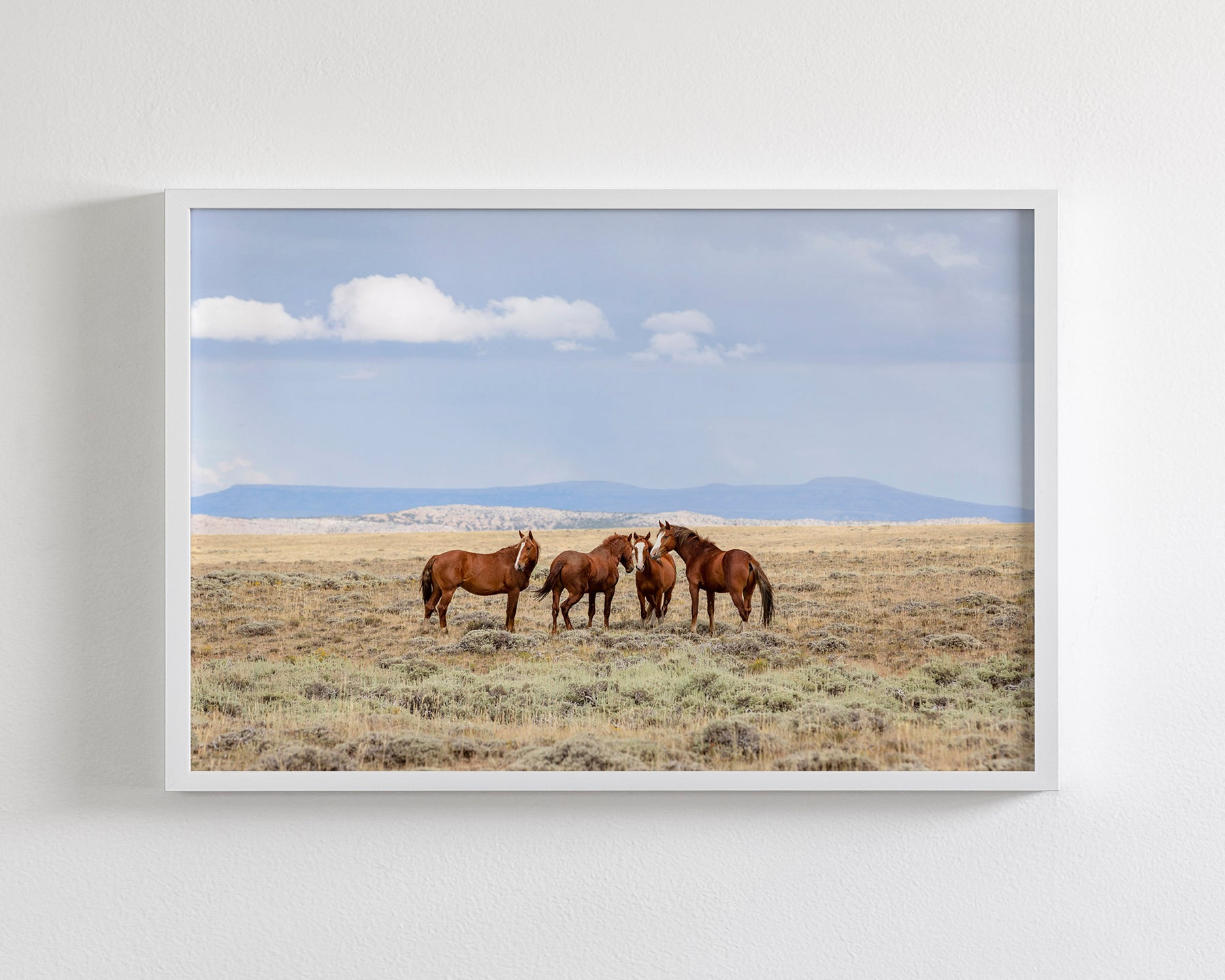 Their Land - Wild Stallions
Salt Wells Creek, Wyoming. What a magical place.  I've never been somewhere that contains so much beauty. Gentle rolling hills and small streams weave their way to high ridges and sweeping vistas.  Encapsulated by unique rock formations, the scenery alone will take your breath away.
But it's the horses that make this place sacred.
The Salt Wells Creek herd is unlike any that I've come across. For me, they represent what wild horse herds should be. Happy, healthy, dynamic, and free.
This is a photograph of four young stallions resting on the range. Horses are extremely social animals. They have a much higher comfort level when they are in the proximity of horses they know and care for. It's not only their preference, it's important for the
ir
emotional, mental, and psychological health.
When stallions reach a certain age, they are usually kicked out of the herd they were born into.  Because of their need for community, they meet up with other stallions and form a "bachelor herd." They roam together providing companionship and protection. They are often found close by a main herd. As they mature and get stronger they may try and woo that herd's mares and convince them to leave the herd and join them instead. Mares are typically not interested unless they can demonstrate their ability to defend the herd even better than the existing stallion.
There is always so much to observe when out with the horses. I'm excited to see out of the four bachelors in this photo who has been able to start their own herd when I return in the spring.
Horizontal (landscape) image
Color Photograph
Maximum size is 30x45
Wild Horses- Wyoming (2022) 
Printed at a professional imaging lab on archival paper with a matte finish.
Fade-resistant for 100+ years (if kept out of direct sunlight)
Photos are shipped in waterproof and bend-resistant packaging.
Damage in Transit
All packages are insured for safe arrival and will be reprinted and replaced should a print be damaged during transit. Please contact me in the rare case this occurs, include a photo of the damage, and a new one will arrive asap.
Return Policy
Please choose carefully as there are no returns or exchanges. If you have an issue with your order please reach out and we will work to resolve it.
Framed photographs will be slightly larger than prints on their own, especially when selecting to include a mat. Please refer to the tables below for the final dimensions.